Hermione Granger's Chocolate Frog Card

Hermione Granger

Minister of Magic

Wizarding Legend

Hunting Horcruxes (Offline)

Name: Bex
Date of Birth: September 12, 1987 (34)
Location: the burrow
Occupation: writer at hellogiggles.com
Interests: web design, music education, writing, reading, bein' lazy
Biography: uhhh i'm totally awesome.
Past Usernames: Harry Potter
RPG Usernames: sidecar, avis oppugno, the fwooper
Pottermore Name: lightcastle25
Favorite Book, Movie: Deathly Hallows, Deathly Hallows, pt 1
Favorite Character: Hermione Granger, Ron Weasley
Favorite House: RAVENCLAW, REPRESENT!
Favorite Ship: Ron/Hermione
Favorite Quote: "All's fair in love and war, and this is a bit of both."
RPG Info
<! -- HELIX FELICIS INFO -->
Helix Felicis
Rose Weasley
July 14
Half-Blood
Available
Gryffindor, Alumnus
Unemployed
<! -- END HELIX INFO --> <! -- OCTAVUS INFO -->
Octavus
Hermione Granger
September 19
Muggleborn
Dating Ron Weasley
Gryffindor, Alumnus
Unemployed
<! -- END OCTAVUS INFO --> <! -- PARA BELLUM INFO -->
Para Bellum
Andromeda Black
August 10, 1955
24 years old
Pureblood
Available
Fashion Designer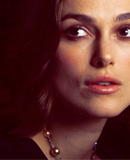 <! -- END PARA BELLUM INFO -->

Statistics